This time round we've got the option to book at pitch and bring your own tents or campervan! We wanted to offer something a bit more accessible, while assuring the same guarantee of spacious and safe camping. These pitches will have access to a suite of communal showers and compost loos, which will be deep cleaned regularly.
Bring Your Own Tent
For our BYO-Tent pitches, we've got two options. You can either bag yourself a 6M X 6M pitch, designed for a single tent to put up shop, or a 10M X 10M pitch for multiple tent bubbles. You'll have access to some spick and span communal showers and loos alongside.
Bring Your Own Camper Van/Caravan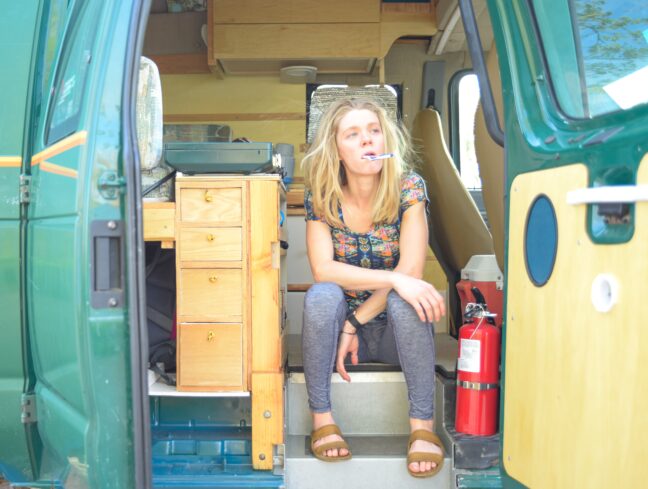 BYO-Camper pitches are 8M X 8M and are for one vehicle only. Feel free to bring any awnings or extra tents if they fit within this boundary. Get in touch before booking if your home on wheels is a wee bit bigger than the pitch size allows and we can see if we can fit you in!
Caravans (and their required towing vehicles) are allowed, and are covered under a camper van pitch- though you'll need to return your car to the car park, after un-hitching at your pitch. No need to purchase a vehicle pass for the car park with this pitch (unless one of your party is bringing an extra car).